Pomoca
The Dufour family's history has been linked to tourism and winter sports since as early as 1870. Louis Dufour, a hotelier in Avants, Switzerland, was the first to use skis in the French-speaking part of Switzerland. The family also organized skiing and bobsledding competitions for the prestigious hosts of Montreux, Switzerland.
In the 1930s Louis' son, Éric, an engineer and avid ski touring fan, developed and marketed a canvas rescue sled. Thanks to its skis and poles, the "Gaillard-Dufour" sled was able to transport injured people. Alongside his father, Éric developed the production of non-slip skins, and later adhesive skins, as well as many other mountain accessories. Around 1941, the Dufour company successfully launched rubber sole production for city and mountain shoes. Assisted by his wife, Antoinette, Éric managed the company until 1988.
In 1996 their son, Guy, took up the torch. His expert knowledge of rubber gives POMOCA skins their unparalleled waterproofing. In 2011, POMOCA joined the OBERALP group, turning a new page in its history and facing new challenges.
For more than 80 years, thanks to the quality of its products and technological innovations, Swiss label POMOCA has established itself as the undisputed worldwide specialist in climbing skins. Resolutely focused on progress, POMOCA constantly develops new products "something that goes hand in hand with ist ambitious and innovative concept" in order to satisfy and delight ski mountaineering enthusiasts.
Chronology
---
1933
Founding of the company Louis Dufour & sons Sale of sporting good
---
1937
Filing of trademark POMOCA Peau(skin)-Mohair Caoutchoutée(rubberized)
---
1939
Production of the first non-slip skins with natural yarn (knitted mohair)
---
1941
Foundation of E. Dufour & Cie, also active in the rubber business
---
1970
Production of the first adhesive skins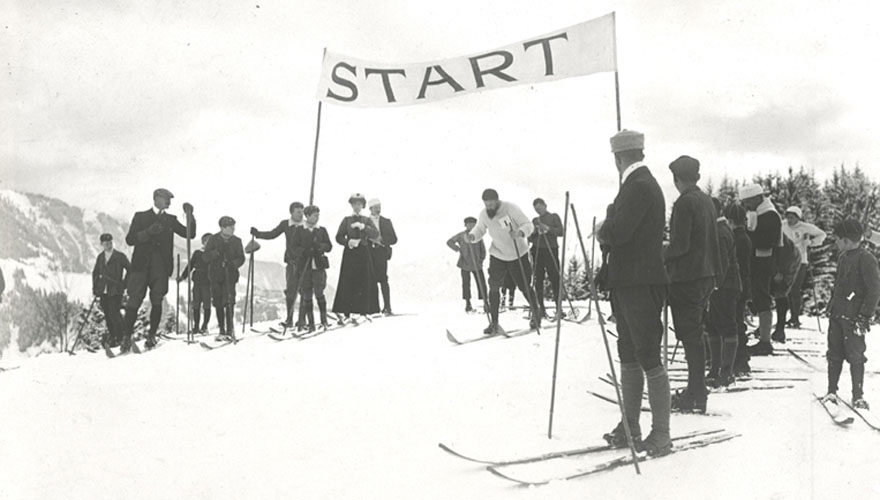 ---
1975
SYNTEX: A new quality of adhesive ski skin made of synthetic waterproof thread (nylon)
---
1980
TOP FIX: Binding system with tip stretcher made of rubber and back hook
---
1985
EVER DRY: Anti-glopping treatment
---
1997
CARVING SYSTEM : Adaptation of adhesive ski skins to the exact size of skis
---
2004
SAFER SKIN: Exclusive 100% waterproof membrane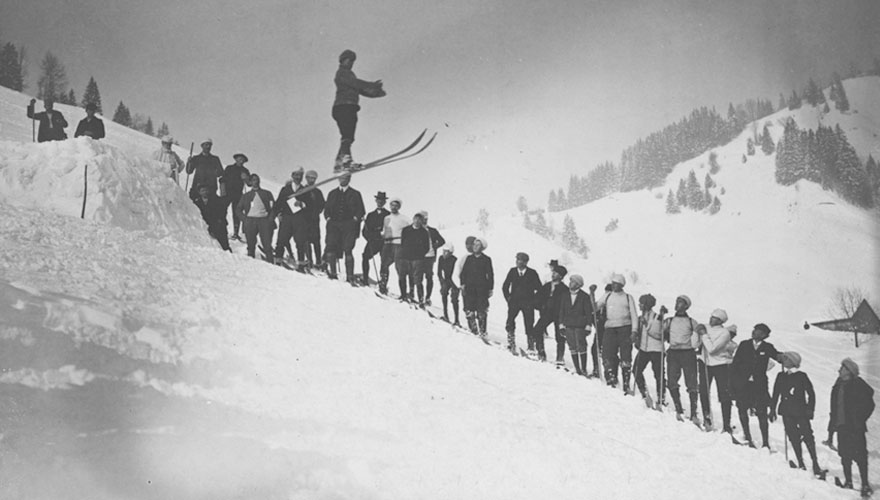 ---
2005
GLIDE: Glide treatment
---
2006
BACK FIX: Binding system on the back of the ski
---
2007
RACE: A new quality level with even more features
---
2011
POMOCA joins the SALEWA Group. TOP FIX RACE: Binding system developed especially for competition
---
2014
TIPON: new membrane and adhesive technology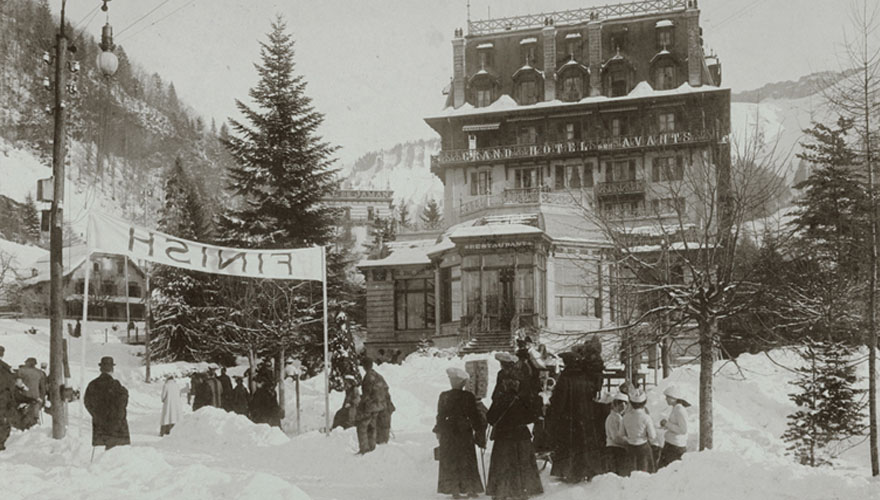 ---
2015
Pomoca wins all gold medals 10 over 10 in the ISMF World Championships in Verbier (CH)
---
2017
Launch of the POMOCUP, the first wearable device specific for ski touring